After Covid, how has the trend of boutique hotel investment changed?
---
The Covid 19 pandemic and social distancing times make us feel suffocated, life more stressful and tiring.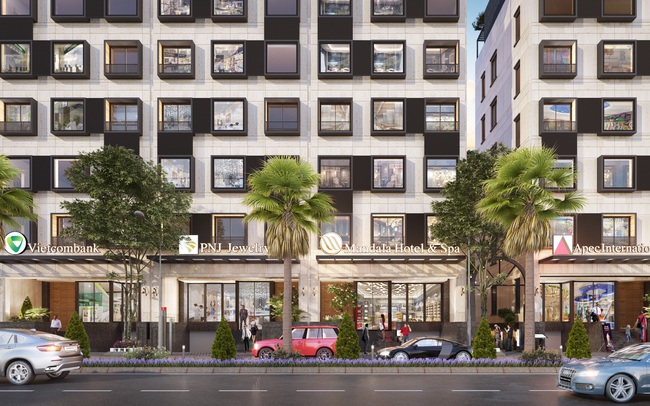 This is when the trend of looking for "isolation" holidays after Covid arose. The 5 * resorts, large hotels and busy cities may fall into the "wishlist". Meanwhile, this boutique-style hotel offering a unique and luxurious experience will be the first choice of every family.
Small scale but has a different "gut"
Boutique hotel is a small and medium-sized hotel with a limited number of rooms for rent (usually no more than 100 rooms). First appeared in the UK and the US in the late 70s, boutique hotel is likened to the "dark horse" of the smokeless industry and makes clear changes to the global tourism market.
Because of its small size, each boutique hotel has its own "quality" and becomes a haven for travelers who are not only financially successful, but also possess a sophisticated aesthetic.
The iconic, memorable, and sometimes eccentric design and decor create the signature "atmosphere" of the boutique hotel, immersing its guests in a vibrant, enchanting space. dynamic or cozy, relaxing - depending on the theme of each hotel.
A place to satisfy the "taste" of a personalized experience
Customers today are willing to pay 13% more (even up to 18%) for premium services, just waiting for them to get a good experience - According to a survey from Superoffice.
Completely different from the feeling that luxury hotels and resorts bring to visitors, the boutique hotel model specializes in personalizing services, focusing on customers in a "tailor-made" style. Each staff member is like a housekeeper in the family, able to anticipate what they want and exceed customer expectations, instead of just meeting exactly what the guest requires.
The Covid pandemic made many people realize that "the most expensive bed is the hospital bed", nothing is more important than health. Understanding that, many new forms of services are introduced into boutique hotels such as yoga classes, cooking lessons, gyms, etc. to serve the needs of visitors for a healthy life. This is a factor that helps the investment flow in boutique hotels to explode, create a large supply for the market and meet the increasing demand, especially in today's customer group that requires more in the experience element. on every vacation.

Experiences that demonstrate wellness living

Apec Diamond Park Lang Son: Investment opportunity right in Covid 19, profit 15%/year
The biggest difference in the Apec Diamond Park Lang Son project is not chasing after frivolous luxuries, but knowing the core values ​​of the brand. Understanding the mission of serving society, Apec Group is the "professional hand" in creating a boutique hotel model real estate with a scale of 55 hectares. Launched with 2 main benefits: residence combined with profitable investment, a luxury boutique hotel at Apec Diamond Park Lang Son with 35 rooms is offered for sale at a price of only VND8 billion, bringing a sustainable total profit. 15 years.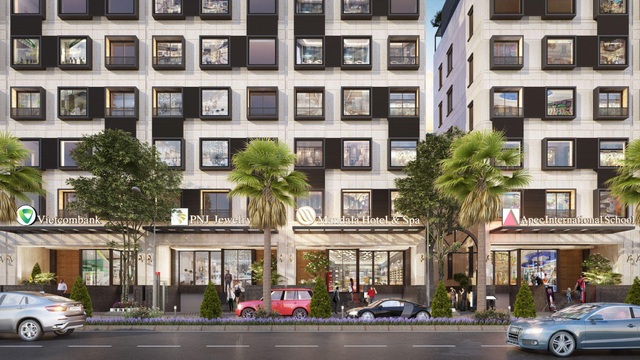 Apec Diamond Park - A pioneering boutique hotel model in Lang Son
Located in the position of "the most near-sighted, the second near the river, the three near the highway" right at the gateway of Lang Son city, on the arterial National Highway 1A - where the country's trade boulevard promises to attract a lot of merchants. Families, businessmen and politicians choose as a place to stop in each business trip, work or vacation. Here, guests can easily connect with an ecosystem of hundreds of different utilities, meeting the most diverse entertainment and resort needs such as 4-season swimming pool, olympic tennis court, amusement park. children's play, sky bar, sauna, sports park,....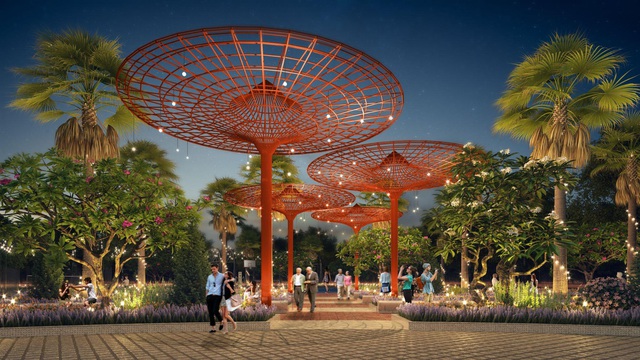 Sports Park
Besides, with a limited number of only 35 rooms, Apec Diamond Park Lang Son has a streamlined investment and operation management method, minimizing costs and optimizing investors' cash flow. Specifically, customers only need to spend the initial capital of 30% of the hotel (corresponding to 8 billion) to be able to check in and exploit immediately, the revenue promised by Apec Group investor to bring about 6 billion VND. each year. The remaining 70%, investors will be loaned by banks with interest rate of 0 dong for a period of 24 months.
Before the epidemic, in the first 3 months of 2019, Lang Son welcomed over 1,031,500 visitors, of which international tourists reached over 122,600. Total revenue from tourism in the first 3 months of 2019 reached 320 billion VND. In the future, when the vaccine passport policy is widely deployed and international routes are gradually restored, Apec Diamond Park Lang Son. tourism has the potential to be the strongest recovering segment. This promises to be the type to help investors earn high profits when welcoming the flow of domestic and international tourists, with new resort trends focusing on unique, private and privileged experiences in each trip.